Eye Exams
Served Fresh Daily
We are passionate about what we do and the connections we make with our patients.
Request An Appointment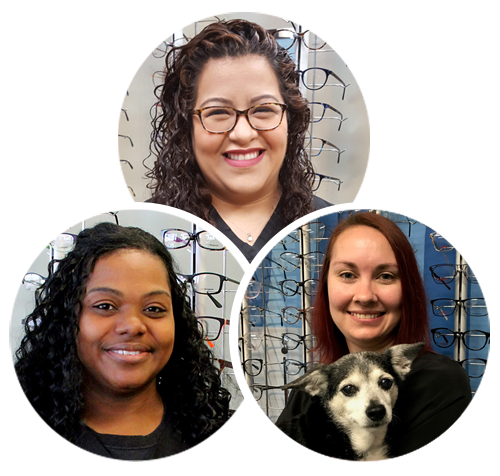 Meet Our team
Hablamos Español
We are fluent in eyeballs, contact lenses, and schmancy frames.
Our hope is that you thoroughly enjoy your experience and are comfortable referring your friends and family to our practice.
We are a small, personal clinic with an experienced and compassionate doctor to care for your specific eye care needs. We enjoy the benefits of providing individual and attentive care so that we may get to know and grow with each of our patients and their family.
Meet Our team
We are 100% local with no corporate additives.
---
We are pleased to welcome you to our unique East Austin practice and to be given the opportunity to provide outstanding services for you and your family.
Dr. Chavez
A native Texan, Dr. Chavez fell in love with Austin and the Eastside at first sight. He is just as passionate about his family as he is with making you feel like you are part of his family.
Meet Dr. Chavez
Meet Dr. Chavez
We provide thorough eye exams using the latest technology for all you vision care needs.
Contact lens exams, to make you see like a million bucks.
Prompt attention for treatment of eye injuries and infections.
All shapes and prices, basic to hoity-toity for children and adults.
Need an easy way to pay your bill in monthly payments?
We offer CareCredit's Pay My Provider. Pay online now.
Get Started