Michael Chavez, O.D.
Dr. Chavez received his undergraduate degree from the University of Texas (Hook 'Em!) and his Doctorate of Optometry from the University of Houston College of Optometry.  He has extensive training in treating eye diseases, prescribing eyewear, fitting contact lenses, and co-managing surgeries, including cataract surgery and LASIK. He is an active member of the American Optometric Association, the Texas Optometric Association, and the Central Texas Optometric Association.  Dr. Chavez recently opened a second practice named Budaful Eyes in his adopted town of Buda, Texas. 
A native Texan, Dr. Chavez was originally born and raised in El Paso but fell in love with Austin at first sight. After a few years away, Dr. Chavez returned to the community to establish his practice. He enjoys spending time with his wife Alisa, their daughter Logan, and sons Austin and Jackson. Together, the five attempt to solve crimes in their Mystery Van, mostly at old amusement parks or spooky houses. While relaxing at home, Dr. Chavez enjoys dueling with plastic lightsabers, being a customer at his daughter's manicure store, and is an expert at not stepping on random Legos on the floor.
Amanda Melendez, O.D.
Dr. Melendez is a graduate of Texas A&M University and also received her Doctorate of Optometry at the University of Houston College of Optometry.  She is an active member of the American Optometric Association, the Texas Optometric Association, and the Central Texas Optometric Society. She enjoys the diagnosis and treatment of eye diseases, but has a special place in her heart for dry eye disease and glaucoma.  
Dr. Melendez hails from Edinburg, Texas and is fluent in Spanish and whatever language they speak on CBS's Big Brother.  She is a National Park enthusiast and would perform eye exams in nature preserves it if were up to her.  Dr. Melendez proudly claims to know all things Selena(s) and can quote the movie by heart. Most of her adventures include the company of her dog (and love of her life), Ms. Hazelnut Cheesecake. (Yes, that's her name.)
Fun fact:  Dr. Melendez was selected to "Come on down!" on the Price is Right (seriously!) and made it all the way to the Showcase Showdown.  Unfortunately, her game show estimating skills are not as good as her clinical skills.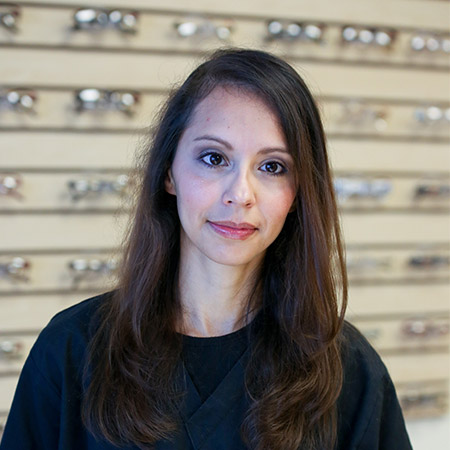 Rosy
Rosy originally hails from Zacatecas, Mexico and moved to Austin at the age of 13 to escape the boy band Menudo. She recently received her degree in Business Administration and is using her experience as Eye Capitol's office manager.
Fun Fact: Rosy is a new mother and spends most staff meetings reviewing her children's developmental milestones. In her free time, Rosy enjoys gazing lovingly at her baby for hours. Rosie would eventually like to learn Italian or French, because speaking perfect Spanish apparently isn't good enough.
Norma
Norma comes to us from El Salvador and has lived in Austin since 2002. She is a Certified Nursing Assistant, but shines brighter as an Optometric Technician. One of Norma's biggest assets is introducing pupusas (a Salvadoran comfort food) to the Eye Capitol lunch room. At home, Norma enjoys playing with her two small bears, although she insists they're just large dogs.
Fun Fact: In the future, Norma sees herself learning archery and rock climbing, although hopefully not at the same time.
April
Ever wonder who figures out your copays and insurance benefits? Do you really? Anyway, it's April. April does it. Originally from Waco, April is the personification of smooth jazz and her calm personality has been known to literally extinguish small fires. When not balancing the chaos of work and four youngins at home, April's hobbies include enjoying the smooth sounds of silence.
Fun fact: April enjoys Mexican food, pasta, and movies, but surprisingly has never been to the Alamo Drafthouse to indulge in all these vices at the same time.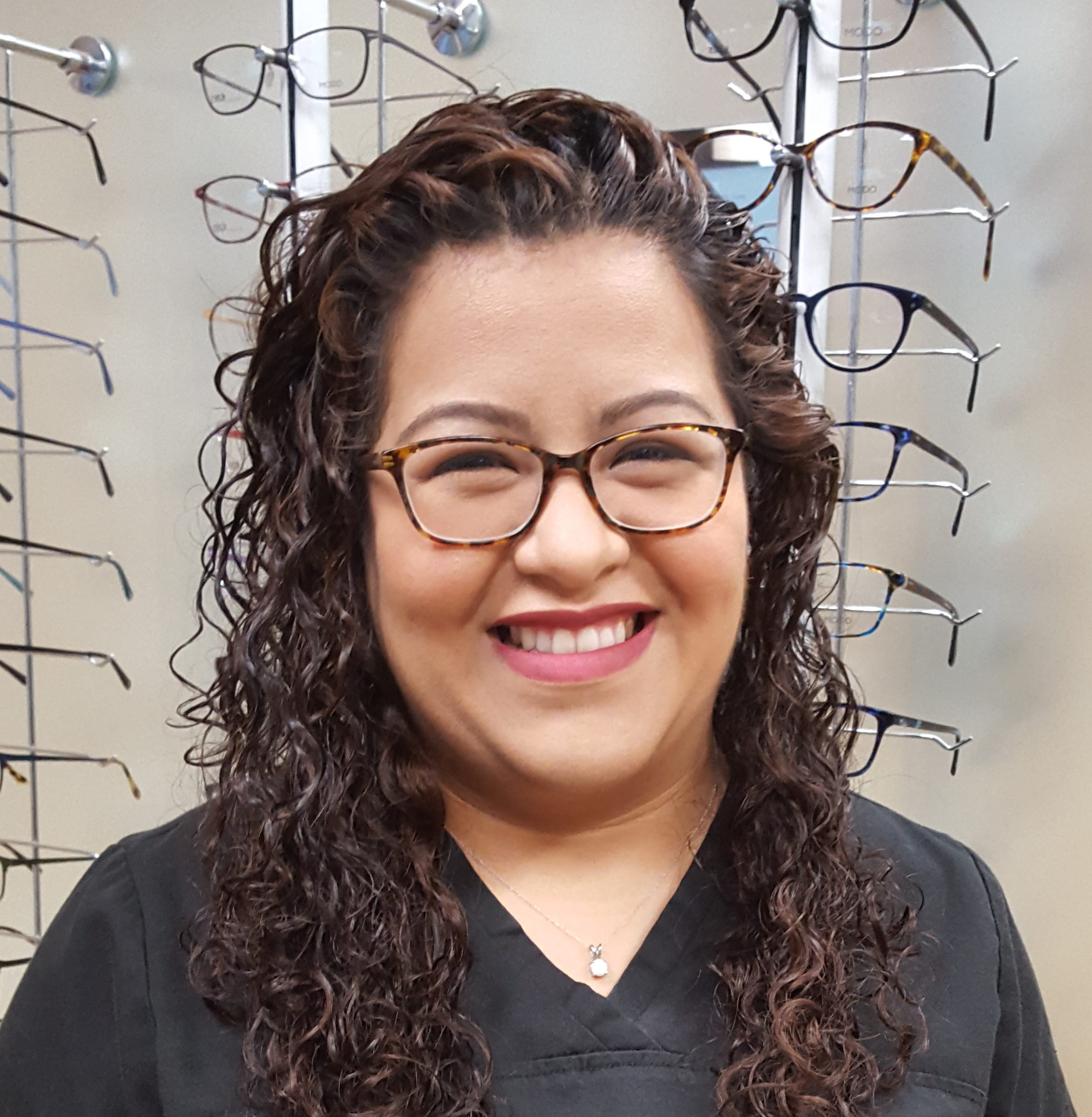 Rubi
Our optometric technician Rubi (spelled with an "eye") was born in Michoacan, Mexico and her quest for the perfect breakfast taco landed her in Austin in 1996.  On her free time, Rubi enjoys cooking, Pinterest crafting, and teaching her dog Boogers new tricks.  She is hoping to one day train Boogers to cook for her.
Fun fact:  Rubi enjoys the concept of swimming, but can't actually swim.  She requests that you don't panic if you see her wading in one spot for hours.
Alisa
Alisa is the Eye Capitol business and domestic support team (aka Dr. Chavez's wife). When not taking care of 3 children, Alisa can randomly be spotted scheduling appointments, straightening out the office, or complementing patients on their eyewear selections. Alisa can rarely been found without a coffee in her hand and likes to use her caffeinated energy on crafts and jewelry making. On the rare occasion of free time, Alisa enjoys date nights, photography, and sampling local craft brews.
Austin
Austin is a 6th grader by day and superhero by night. He has 11 years of experience in interrupting his dad's eye exams to ask random questions that have no particular point. At the end of the day, Austin enjoys climbing trees, busting a Fortnite dance move, and hitting things with sticks. He wants to be a policeman or an eye doctor when he grows up.
Logan
Logan is a 4th      grader and part time Eye Capitol receptionist. She's been know to occasionally answer the Eye Capitol phone lines and "transfer the call" (aka hang up). Logan enjoys recreating Disney movie scenes with her princess dolls and pretending her Dachshunds are actual babies. She wants to be the pink Power Ranger or a dentist when she grows up.
Jackson
Jackson is Eye Capitol's newest addition and is in charge of maintaining office morale with his cuteness. When not discovering the nooks and crannies of Eye Capitol, Jackson likes breaking office equipment and throwing frames on the floor.
Fun fact: Jackson's curls serve to convert sunlight into pure running energy.